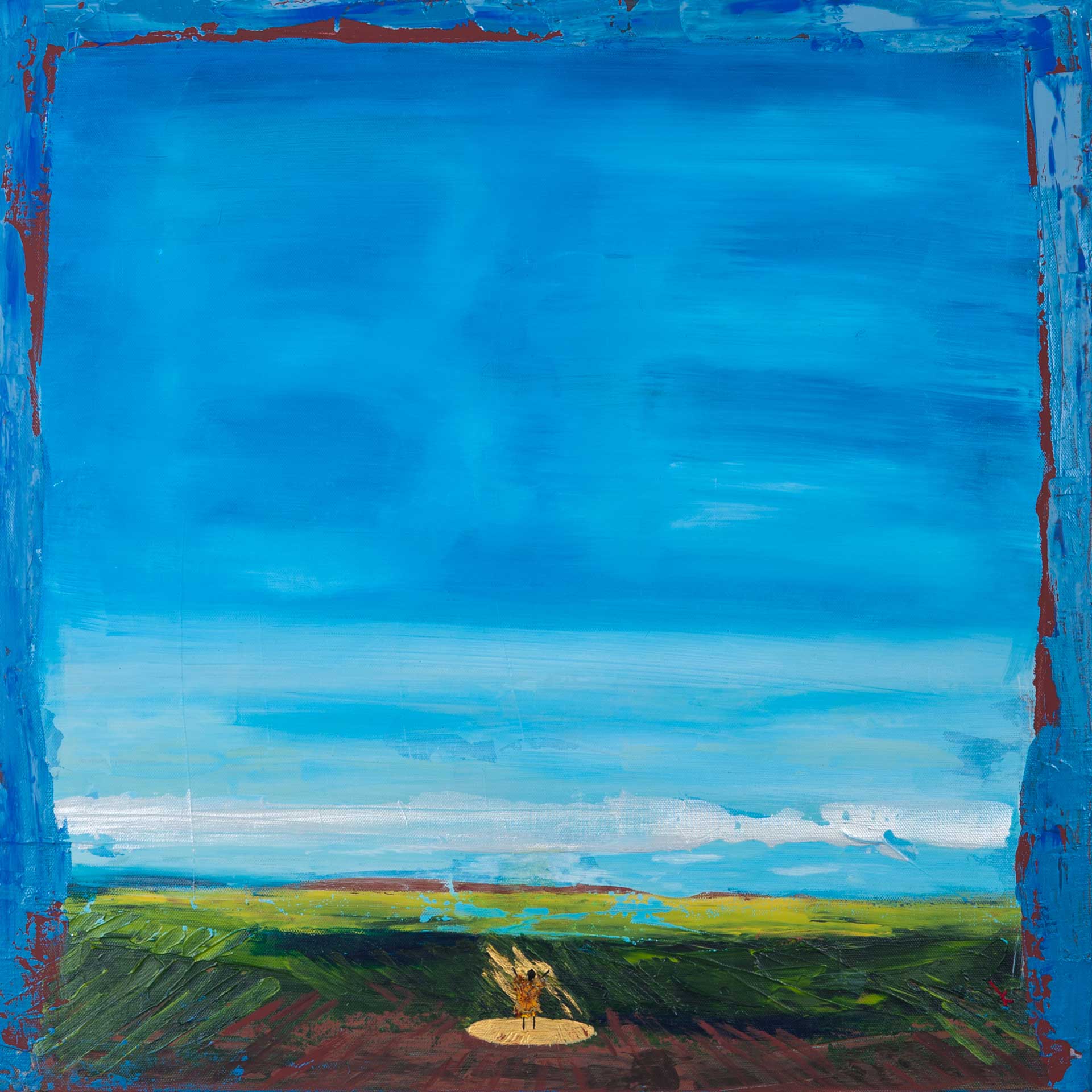 24 x 24 Mixed Media $1200 (SOLD)
TO BE OR NOT TO BE….THAT IS THE QUESTION   – WILLIAM SHAKESPEARE
I have a very talented friend who is gifted in the performing arts…  When she is on that stage her whole being comes alive and you can tangibly feel the Joy emanating out of her.  No fears, no condemnation, no doubts, no sadness…  We are all captured by her freedom parading around on the stage and calling us all in to her present moment… My conclusion is that Kathy has found HER HAPPY PLACE!  Yes!  She's using the deeply rooted gifts given to her and sharing them for our delight… but also… She's staying in the Moment which is what we all yearn to be in!  For Kathy… she makes it look so easy to be free on that stage.  
To quote Shakespeare yet again… ALL THE WORLD'S A STAGE…. When we tap into our God-given talents…we are closer to Him and His purpose for us!  Now the test is staying in that precious place even when we're off the stage and being tested by the day-to-day hustle and bustle of life…I do believe it is possible!  Josephine reminds us… TO BE… Present … so we can run this race with endurance…
Have one of these painted for yourself or a friend, a mom, a dad, a sister, a brother to remember to JUST BE!
Custom work available… Contact artist for details