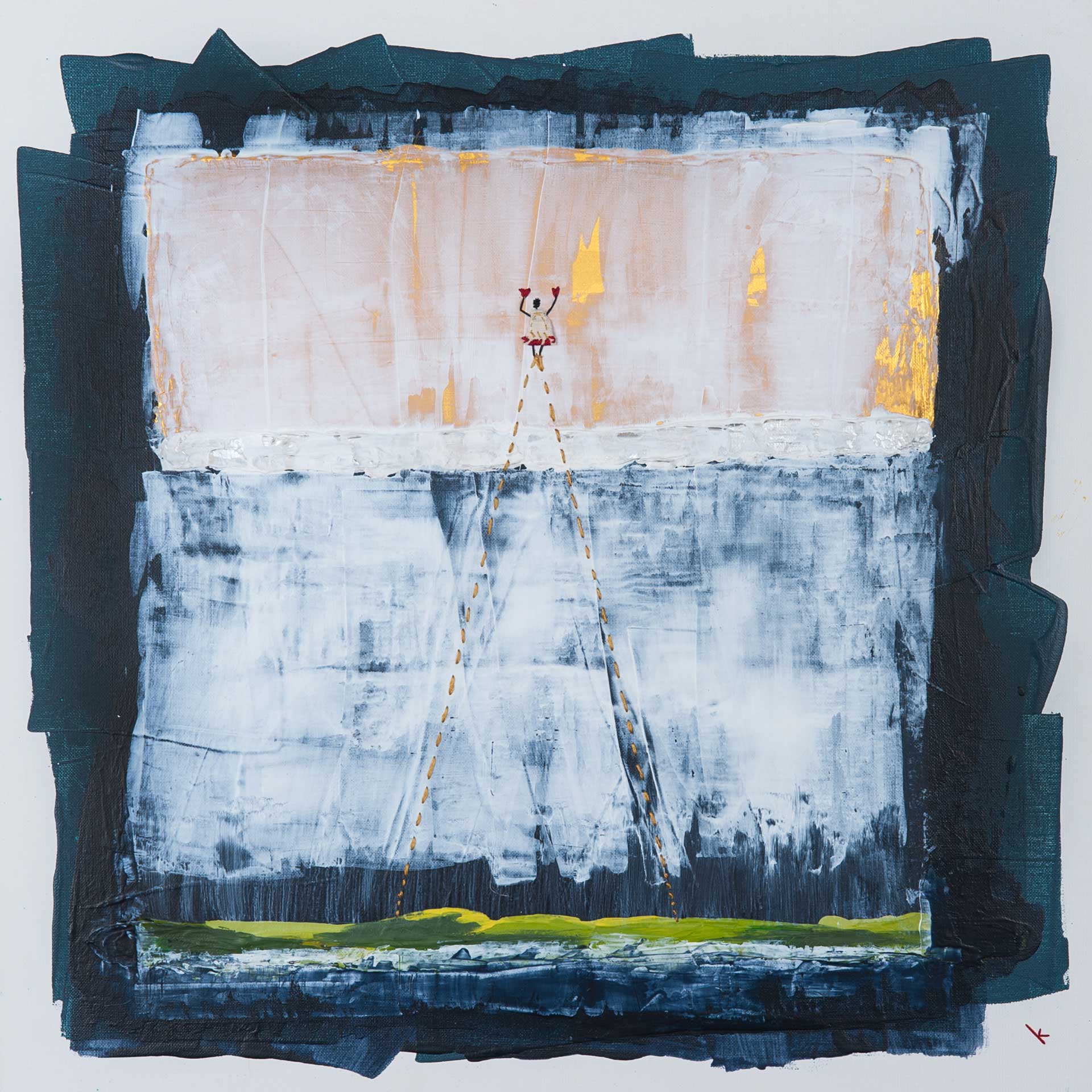 A testimonial vision from a powerful praying mom. This vision came to her when her world as she knew it had completely fallen apart. When left by her husband to raise three young boys alone, she prayed and did the best she could to lead and guide them by God's golden rule. Then one day, her dream was shattered and two of her three hearts were enticed down the destructive road of heroin addiction. God gave her a dream one night of climbing a steep mountain with her two children in tow, and she finally made it to the top. The top… a place… above all of her present circumstances… above the storm… A place to look beyond… to Rise Above with Heart Filled Hands and remember God STILL has plans for her family and that they are not her present circumstances.
Josephine reminds us that sometimes our greatest disappointments can be our greatest blessings. God's restoration of her family will be a testament to His Splendor!
Have one of these painted for yourself to remind you of a mom, a dad, a sister, a brother or anyone in need of some encouragement and hope to remember God's hearing your prayers for the one you love!
24 x 24 for $1200 (SOLD)
Commissions are available for originals and can not be promised to be exactly like the one painted.
Custom work available… Contact artist for details
and provide for those who grieve in Zion, to bestow on them a crown of beauty instead of ashes, the oil of joy instead of mourning, and a garment of praise instead of despair. They will be called oaks of righteousness, a planting of the LORD for the display of His splendor.
Isaiah 61:3