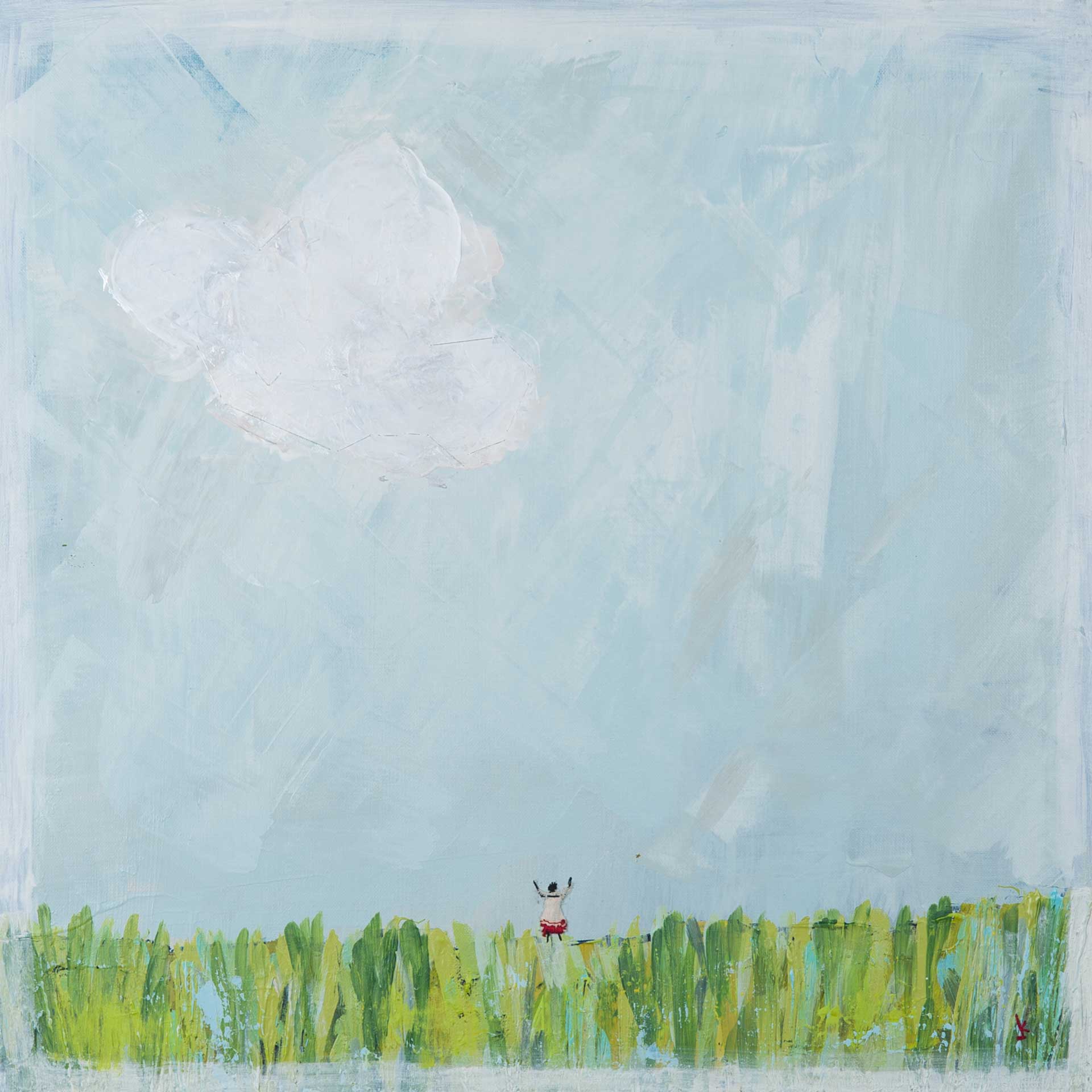 Another testimonial vision from a dear sweet friend, Mary, who is a 47 year warrior woman fighting a life long battle of cystic fibrosis.  She learned at an early age that the world is not always a fun place… filled with hurt, pain and isolation due to her sickness, God gave her a vision of a meadow with green grass, blue skies and one single cloud… This vision became her Happy Place!  A place of peace and calm… An escape!  Josephine twirls within her world remembering she's got peace growing between her toes and fresh air tickling her nose.
Have one of these painted for yourself to remind you, a friend or anyone struggling with an illness and in need of some encouragement and hope to remember God's hearing your prayers for the one you love!
12 x 24 for $200
24 x 24 for $350
36 x 36 for $495
48 x 48 for $600
The above are quotes for originals and can not be promised to be exactly like the one painted.
Custom work available… Contact artist for details
"The Lord bless you and keep you; the Lord make his face shine on you and be gracious to you; the Lord turn his face toward you and give you peace." –Numbers 6:24-26