Crossing Over 'N Bloomin' Big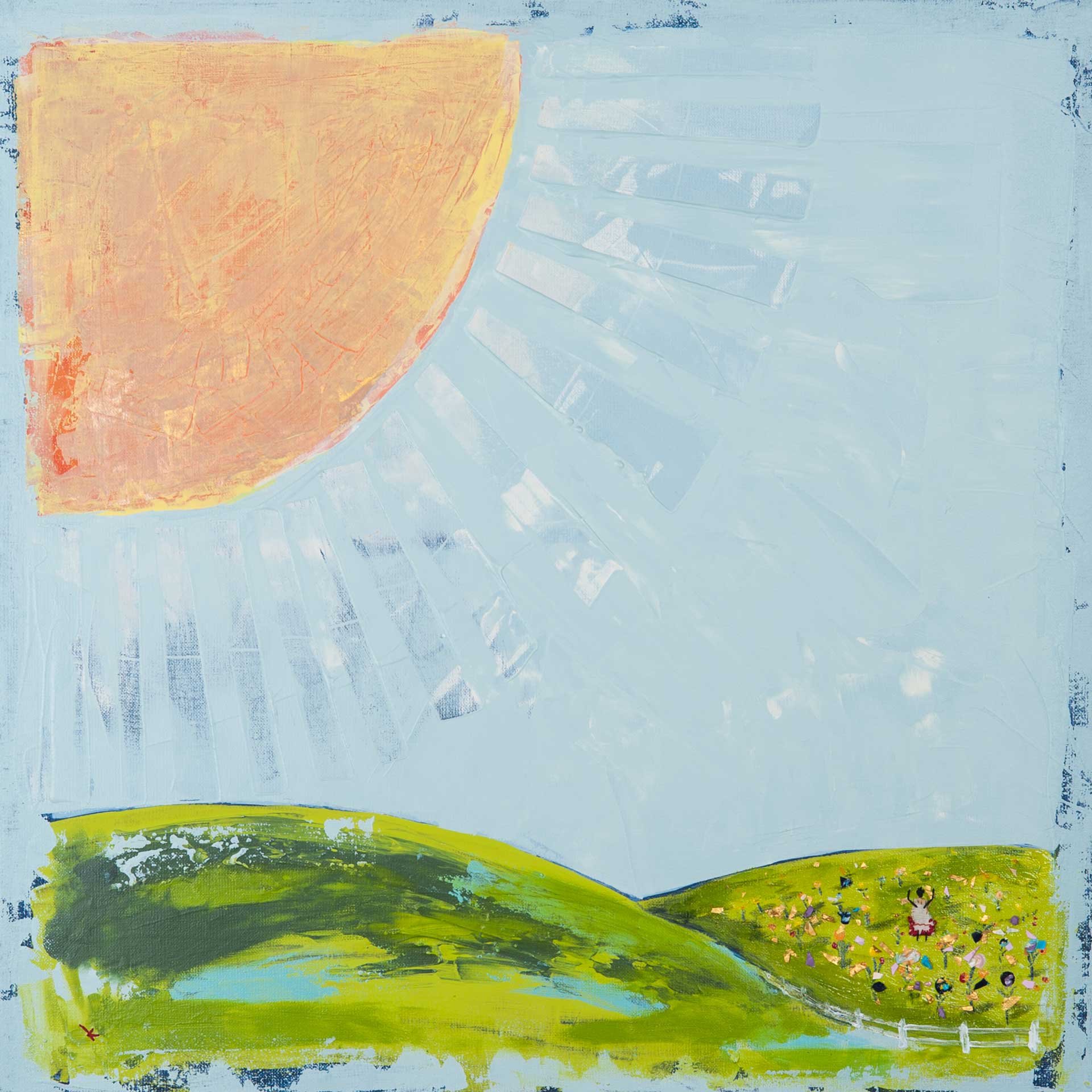 A friend of mine has a son who struggles with drug and alcohol abuse.  She was given a vision by God of Jesus standing in a field behind a fence with His arms wide open. Her son was standing on the other side of the fence. As the vision unfolded, she watched her son walk through the gate and into the arms of Jesus. It comforted her knowing that no matter what happened to her son… she knew that he was in good hands. It helped her to fully trust and SURRENDER her child to the One who is fully trustworthy.
Josephine reminds us that we don't have to be a slave to fear or despair and that our God is Sovereign. He loves our children even more than we do, and He gives every child the opportunity to receive the free gift of grace. Josephine reminds us to cross on over to the Promised Land where not only the grass is green but the soil is fertile and the flowers bloom to their fullest potential. So many times we choose our ways vs. His ways, and as a result… we suffer from lack of freedom to BLOOM BIG! Remember who you are in Christ Jesus and your path becomes fertile… filled with fragrant blooms for all to inhale.  
Have one of these painted for yourself to remind you of a mom, a dad, a sister, a brother or anyone in need of some encouragement and hope to remember God's hearing your prayers for the one you love!
24 x 24 framed for $925
The above are quotes for originals and can not be promised to be exactly like the one painted.
Other sizes available… Contact artist for details
For I am the Lord your God, who takes hold of your right hand and says to you. Do not fear, I will help you.  
Isaiah 41:15