little k
Oh… the dreaded signature…
and how I've pained over this tiny detail for years!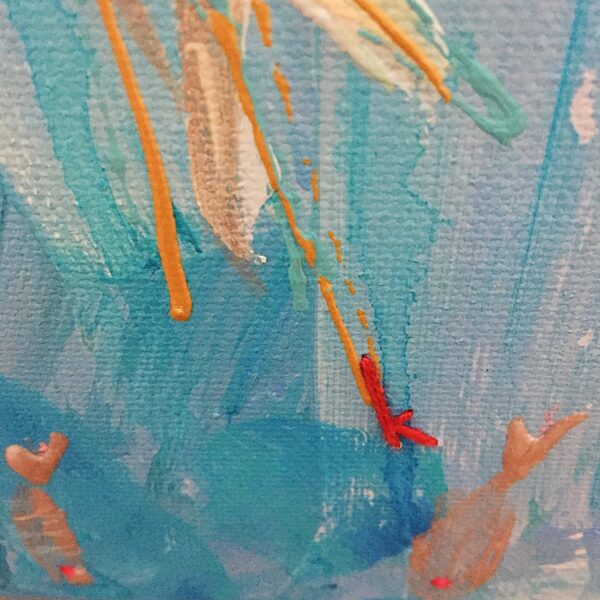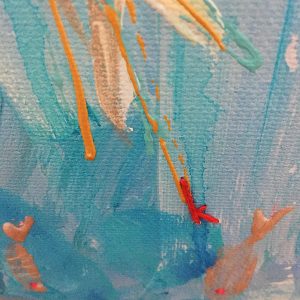 Actually, it seems no name is needed at all…
when every ounce of me has been layered throughout the canvas…
Heart, soul, being, and prayerful love …
all unfolding a new world …
once hidden…
Creation…
in its truest moment…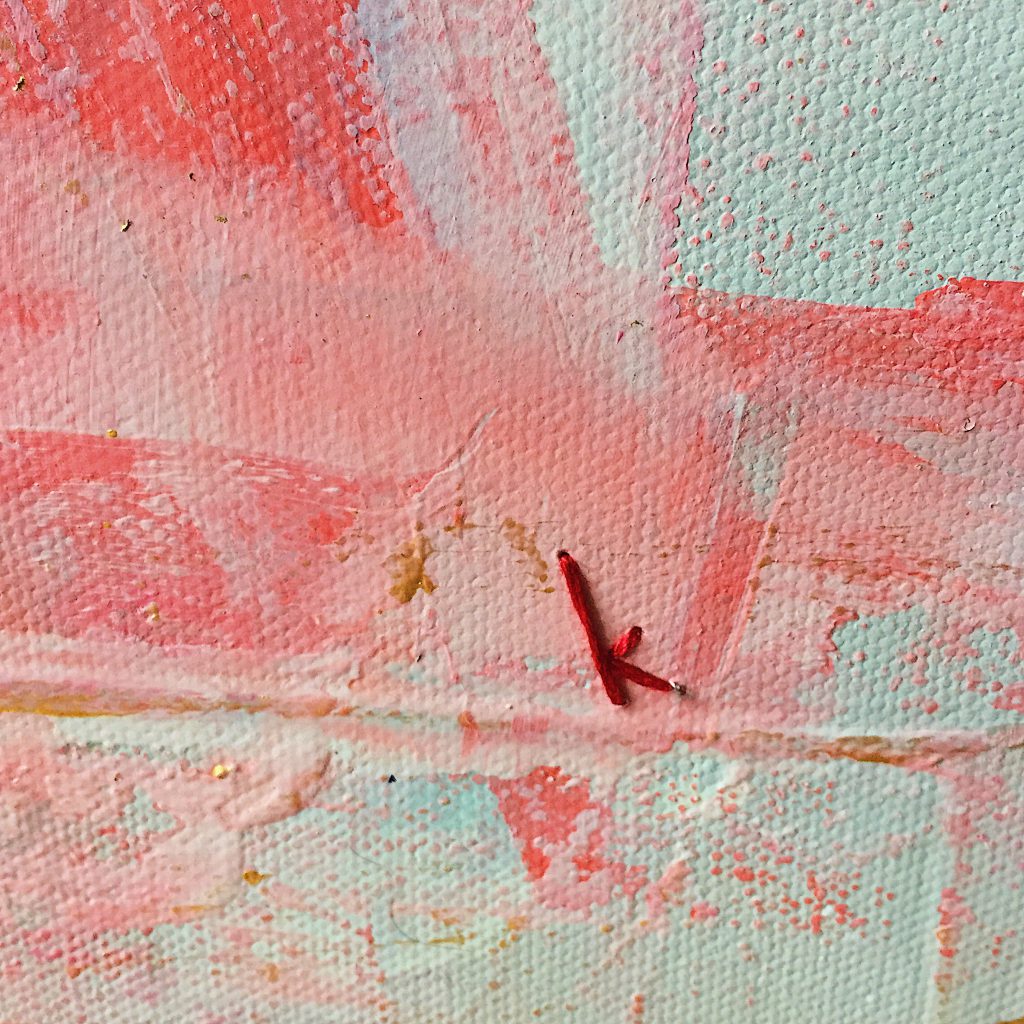 And finally…
a scripture …
bubbled up into my bank of memories…
"For you created my inmost being; you knit me together in my mother's womb".
Since it truly feels like giving birth to something new…
I decided to weave a small k into the corner of these tiny painted worlds…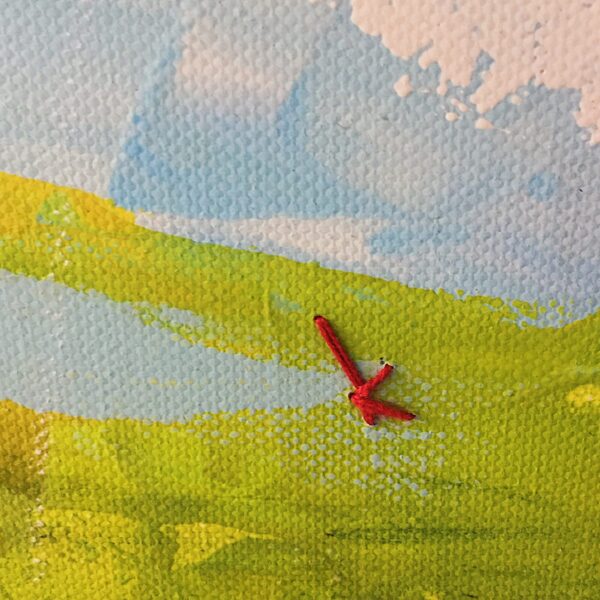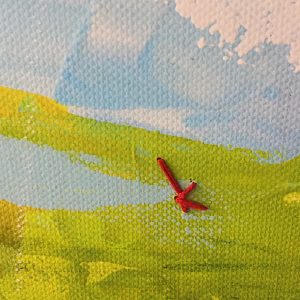 Small k…
for kim…
that's my name if you didn't already know…
Josephine is actually my spiritual mentor.
She's woven into these paintings too…
giving birth to new life
through each story that she tells!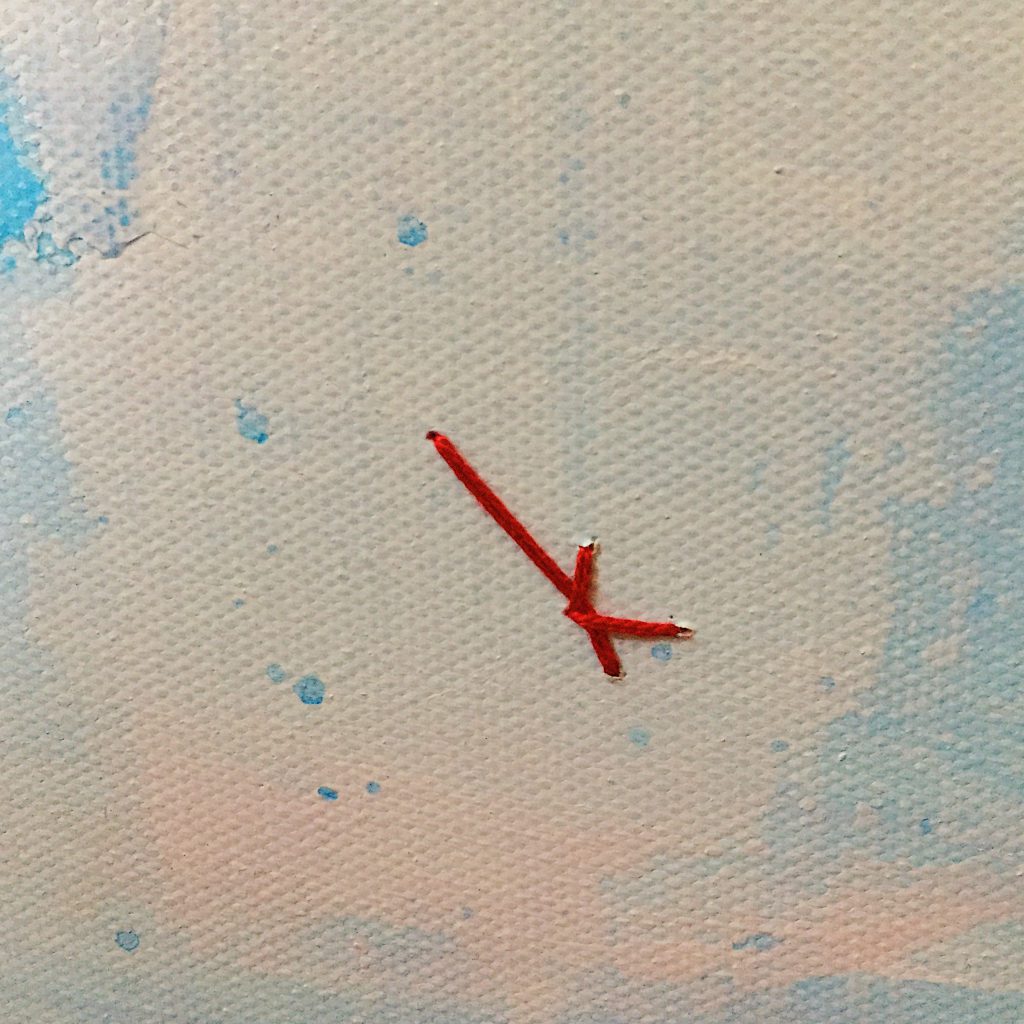 The color?
Red…
to remember when signing off of each little world …
how grateful I am for all the sacrifices
made on my behalf and yours.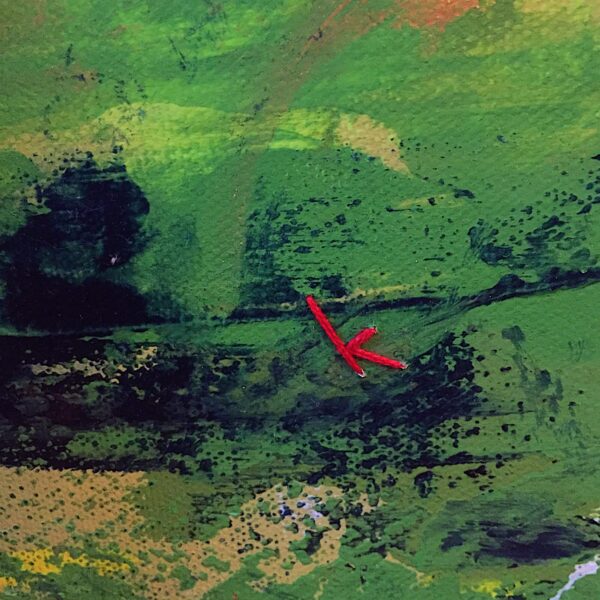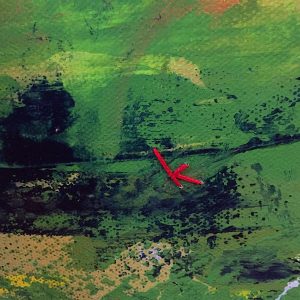 Recently,
after threading over 100 small k's …
I discovered a little wink from the Original Weaver …
When you turn the canvas over and look at its backside…
The tiny k becomes
A red cross!
God's confirmation…
I AM
with you on this one Kim!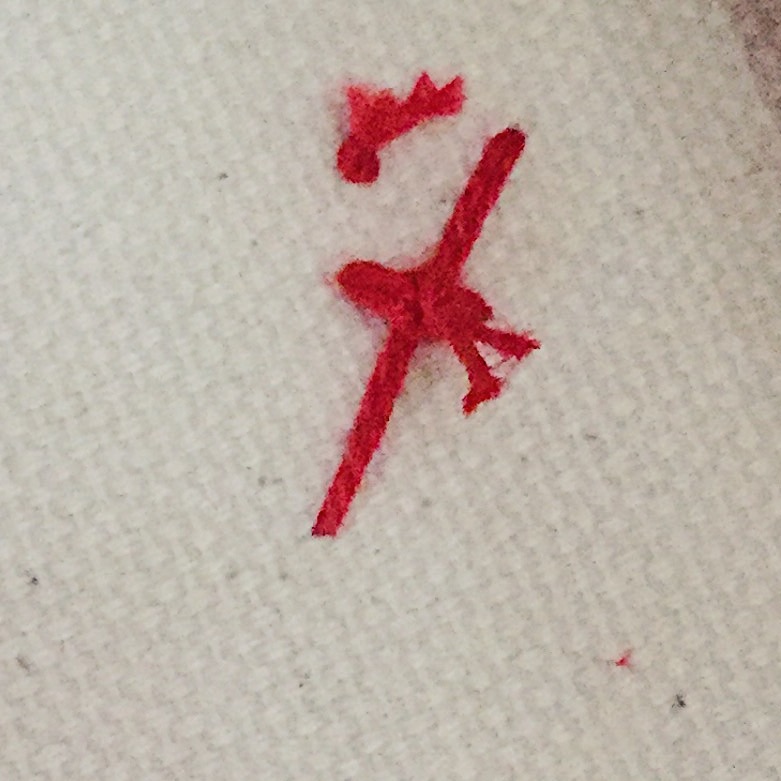 Anyway…
just thought I'd let you know
a little detail within Josephine's world…
to remind you
that He is in all of the tiny details within your world!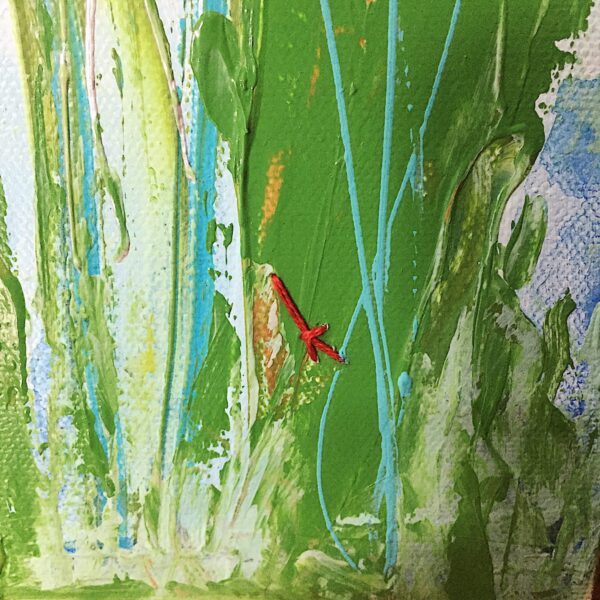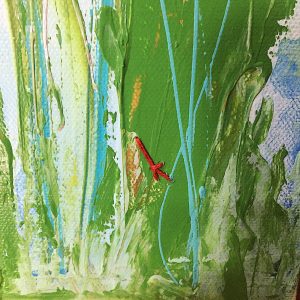 Psalms 139… worth the read!