FALL HARVEST
Fall crops…
the season
that always brings me back
to my roots…
I love this time of year!
Calling out the child who wonders within…
driving long distances…
a wide eyed passenger
and a witness
to precisely placed rows…
all lining up….
1,2,3, and 4…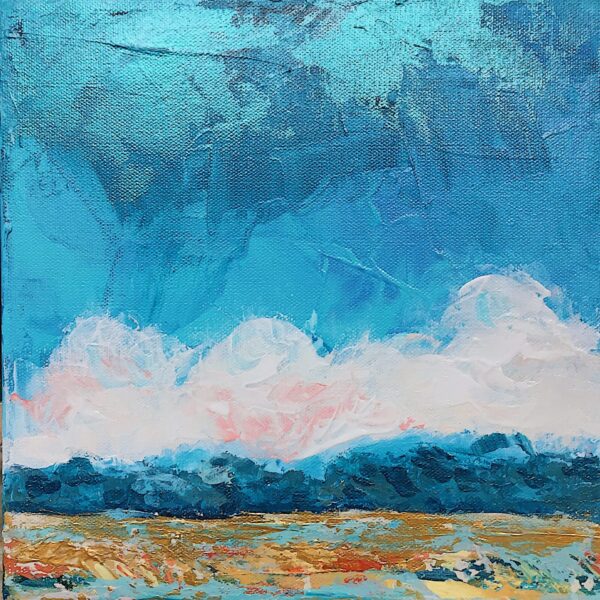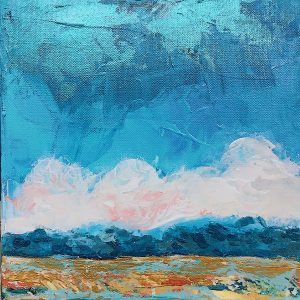 Such comfort …
taking in a warm cup of cotton harvest tea!
Narrow lanes of dark green trains
loaded with tiny white clouds…
a farmer's geometry…
paralleled to perfecton…
1,2,3 and 4…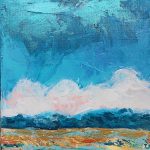 ordering God's gift of provision…
again and again
rushing swiftly by
the window of the car
1,2,3 and 4…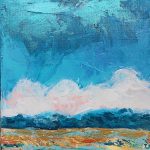 freezing and framing
the ordered rows!
Amazed at how man corrals nature into such perfect rows…
The farmer colors within the lines of HIS harvest!
1,2,3 and 4…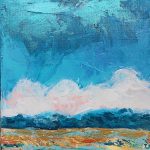 awaiting Johnny Deere 's final pluck…
not knowing what its future holds…
a coutoure dress? tablecloth? favorite tee?
Who knows…
What this harvest will bring…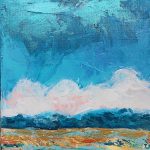 May our steps be ordered
So His provisions within each of us
Will come to its fullest potential!
And may the harvest within
Bring forth a blessing
To whoever comes nearby.
10 x 10 mixed media at The Foyer for $125.00 (they are happy to ship too!)