Deep Calls to Deep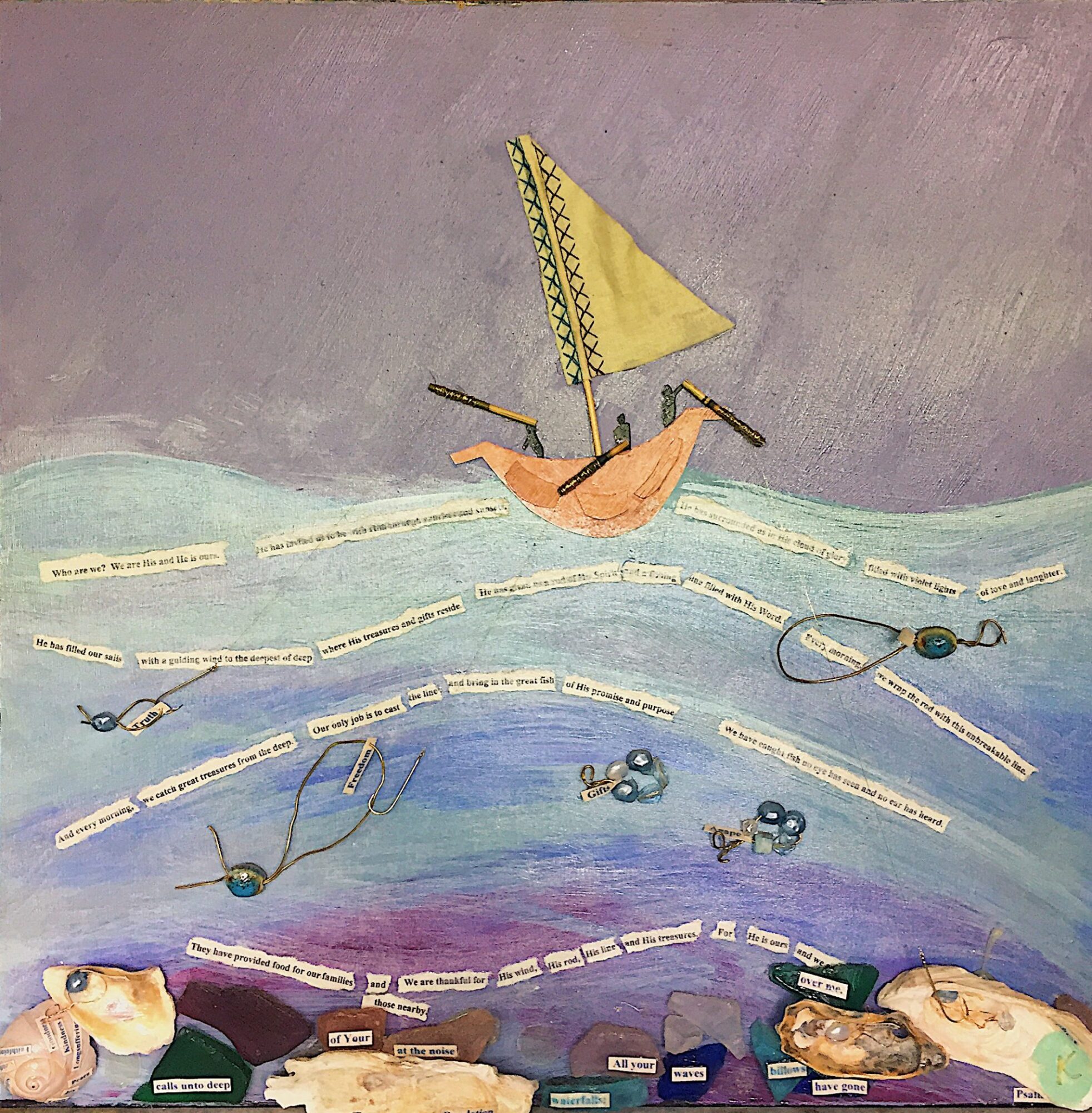 I am His
and
He is mine.
He has invited me
to be with Him
through sunrises
and sunsets.
He has surrounded me
in His cloud of Glory
filled with Violet lights
of love and laughter.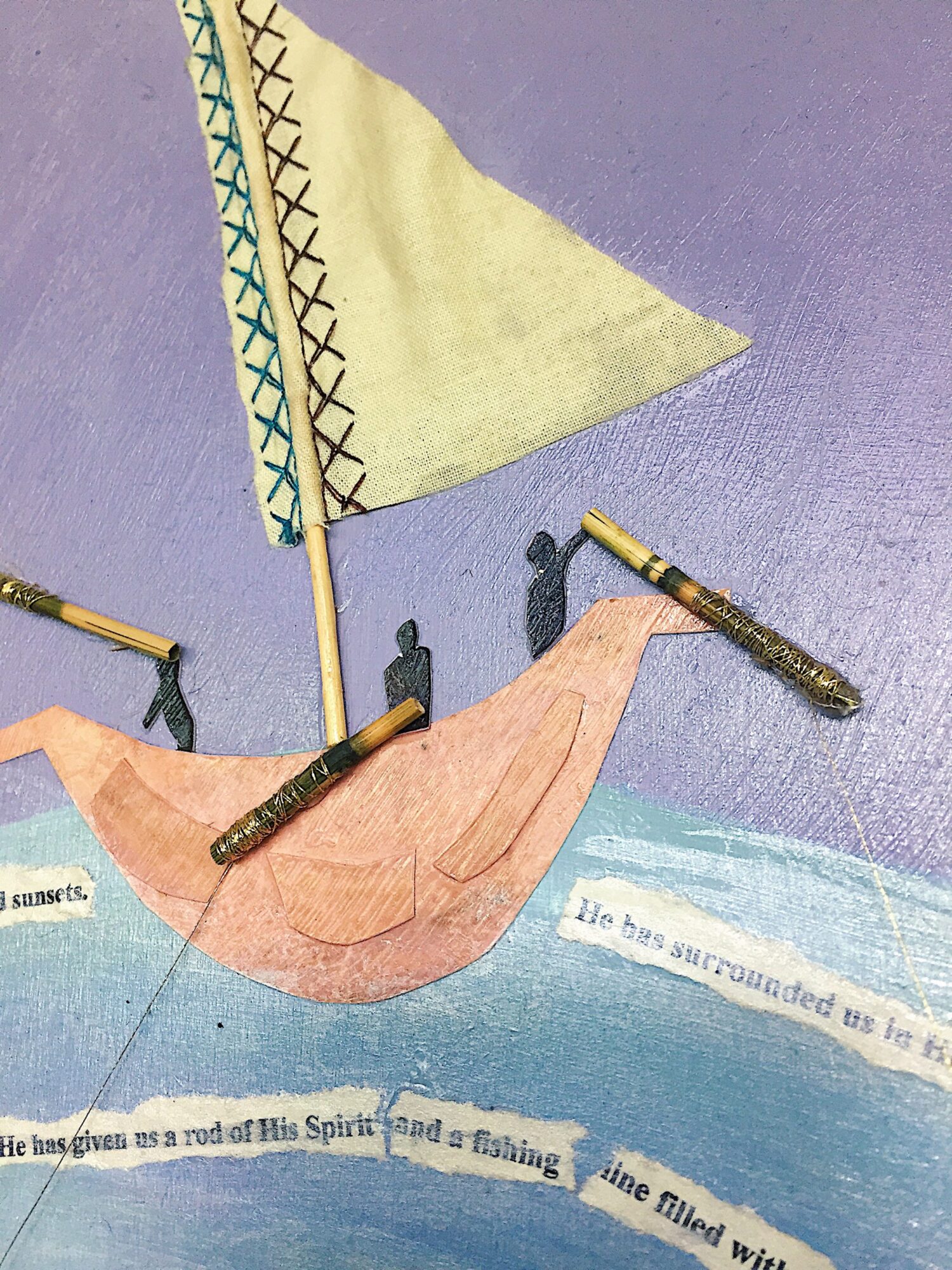 He has filled my sails
with a guiding wind
to the deepest of deep…
where His treasures and gifts reside.
He has given me a rod
of His spirit
and a fishing line
filled with His Word.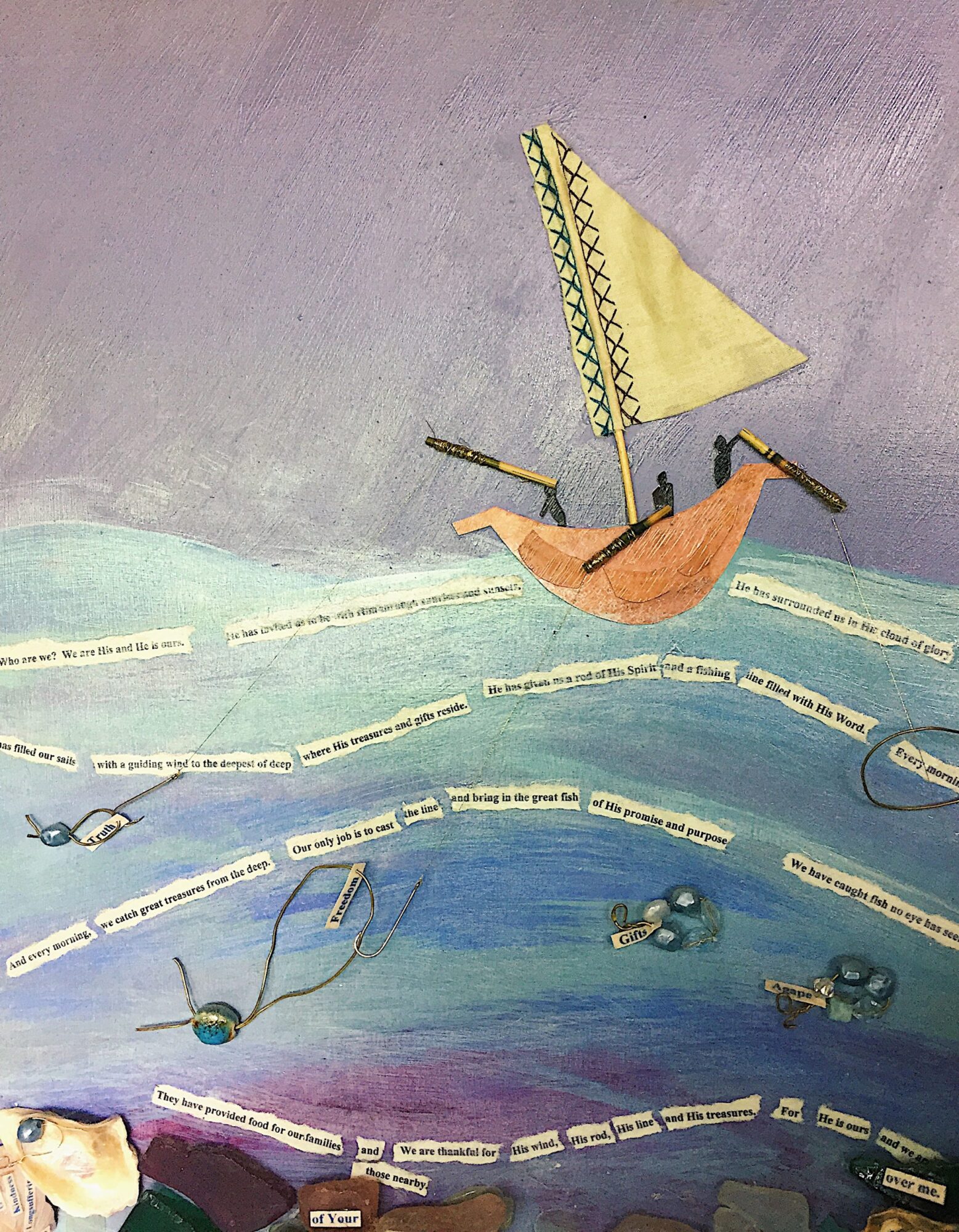 Every morning,
I wrap the rod
with His unbreakable line.
And every morning,
I catch great glimpses
from the deep.
My job is to cast the line out
and bring in
the great gifts
of His promise and purpose.
I have caught fish no eye has seen
and no ear has heard.
They have provided food for my family
and those nearby.
I am thankful for
His wind,
His rod,
His line
and
His treasures.
For
He is mine
and
I am His!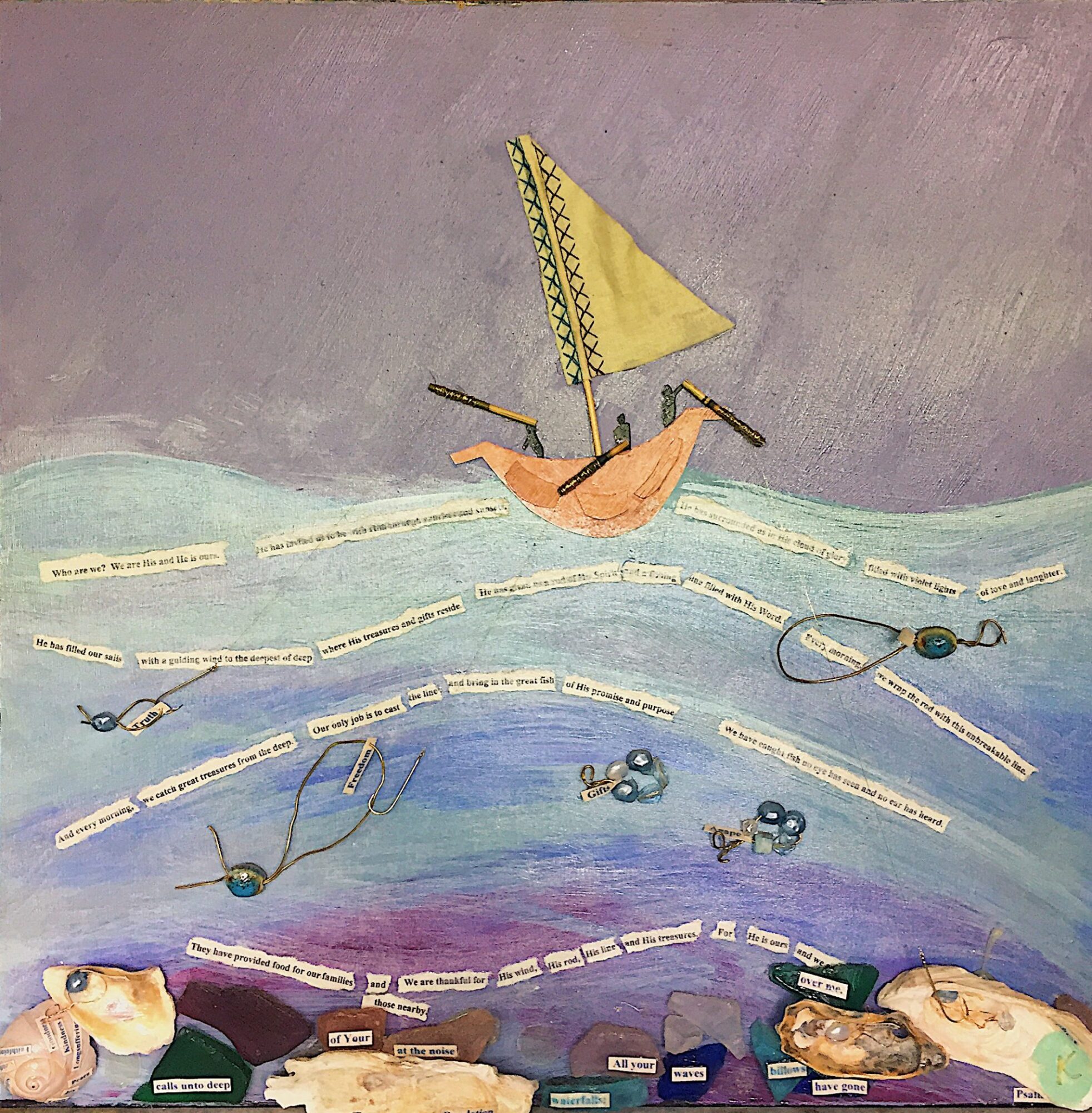 16 x 16 mixed media on wood
This piece and poem was created 7-8 years ago when I was just starting to dabble and unravel the Lord's plan for my life!
Don't give up on what He has placed in you!
It is bigger than you know!
Deep calls to deep at the sound of Your waterfalls;
All Your breakers and Your waves have rolled over me.
The LORD will command His lovingkindness in the daytime;
And His song will be with me in the night,
A prayer to the God of my life. 
-Psalms 42:7-8