Coral Seas & Tie Dye Skies
a whimsical world in which to wander…
a place to stretch the mind's eyes
back to its barefooted beginnings…
back to the place
where we'd wake up
and meander through the day
just to see what it had to say!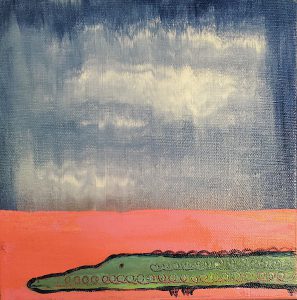 Becoming a child again!!!
Let's all remember to wander away into a place
that brings a smile and a giggle for those days
that just seem plain grey.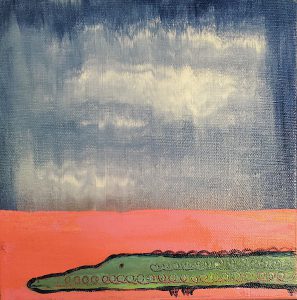 (8 x 8 SOLD)
Praying for our neighboring state of Texas
and my home state of Louisiana
during this difficult time of historical floods!
May we all rise above the waters to a place of childlike faith.