A pair of
bright yellow shoes
stood there in the window…
staring and daring me
to step into their Sunny-side of life!.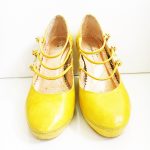 Oh…
How they spoke to my inner most core;
but, there was one problem …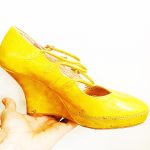 They were
NOT
on Sale!
I pined over them
and decided to bite
the shotgun sized bullet
and invest in some visual reminders
of colored
JOY!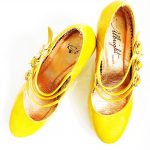 I mean ….
Come on…
Yellow!
They were literally begging me
to step into their Happy soles!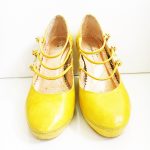 These have now come to be known as
my 'Yellow Brick Road' shoes…
They take me places
where I have always dreamed….
places that have me WAY out of my comfort zone
and undoubtably weave me into arenas
where the makings of my being
are awakened and fueled…
to LEAP into a land
where fear becomes wiped CLEAN from the brain
and Courage takes on a new Heart
with a GOLDEN plan.
…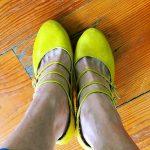 I wear them deliberately now
when I see an opportunity to skip into
oddly shaped paths of possibilities.
…
Recently,
an invitation was sent
to attend my 35th year reunion …
some 1173 miles away.
I haven't seen some of these delightful friends in 36 years!
…
The shy girl inside…
instantly said
"No Way!"
…
but the dreamer within…
said..
"Girl… Go get those yellow shoes!
You are about to recover some golden moments."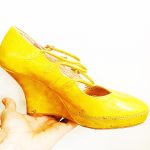 And sure enough..
The gold began threading its way
into my heart
when met at the airport by
my boarding school friend Tracy.
…
We unpacked and she immediately
took me on one of her many daily walks
near her neighborhood
        around the Potomac River…       
We stopped by a bench overlooking the water where she pointed…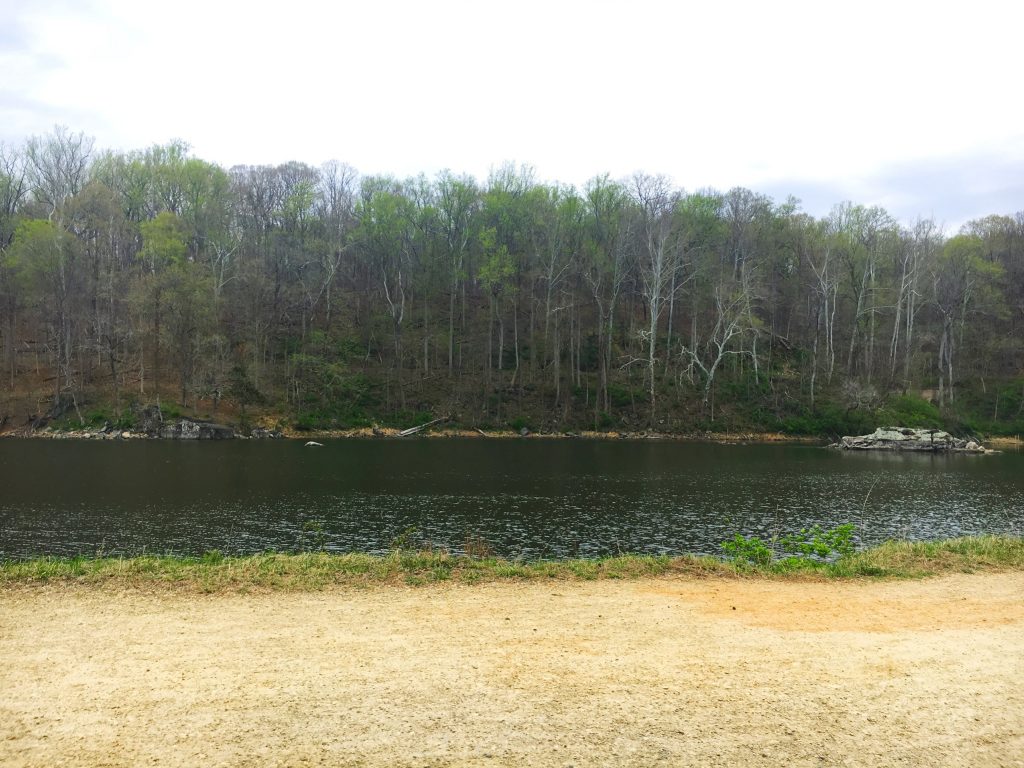 "This spot is where my mom is replacing this bench
in memory of my son…
Deacon.
He used to come here often to enjoy this very view"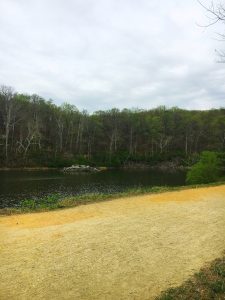 Sweet Tracy lost her son just before our reunion
and she has handled it with such grace.
She appears to have chosen to lean in…
to the mountain of grief
with eyes and heart wide open
to uncover
what is in store for her during
this new season of her life.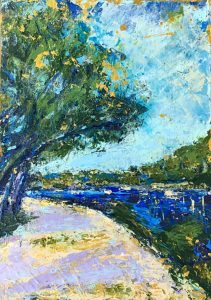 Her journey
and our walk
on this trail…
inspired this very painting.
It is the view from Deacon's bench.
The bench that
has endured so many seasons…
and is now being redeemed
with a brand new one
dedicated to his quiet brilliance while on this earth..
The symbolism cannot be missed…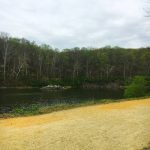 What a magnificent place to sit
and ponder how precious life is…
and how our earthly vessels
will be made new.
…
It can't possibly replace this cherished child's presence…
but it certainly draws you into a PAUSE…
realizing he is now in a home of wonder and light…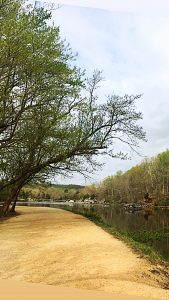 I was attracted to this view from the bench…
because of
"the turn in the path"
…
subtly hinting
that although
we do not see what's around life's corners…
we must stay focused on our current view…
having FAITH to stay the course…
no matter what's around the bend.
…
It can be so difficult to stop the predicting game
of what's to come;
instead of
embracing 
"the here and now"
that ushers in
the drumbeat
of a purposeful pulse
within our heart's cadence.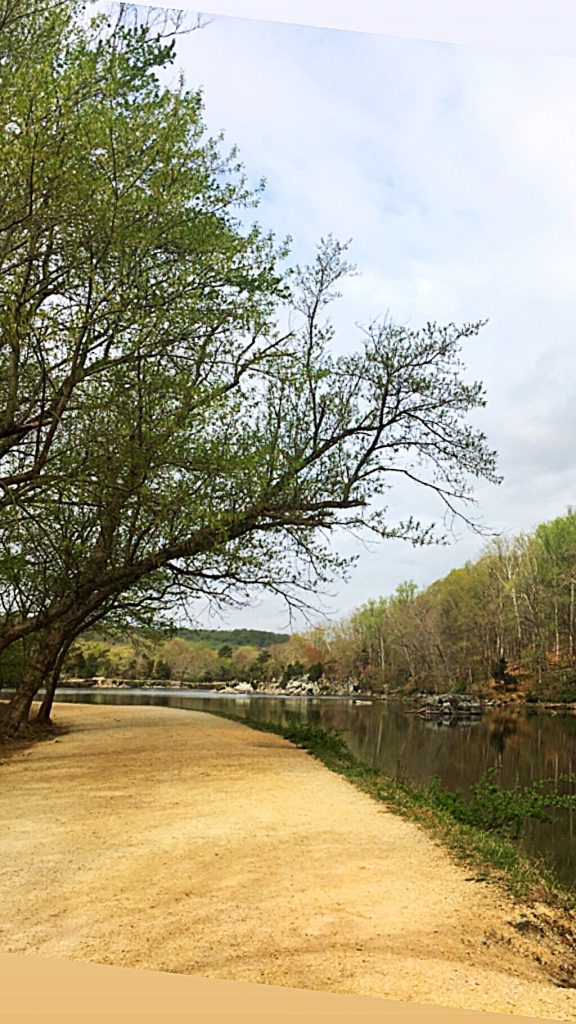 I found it curious…
that the trail…
was noticeably yellow…
Leading us back into the Land of Oz…
onto the path
of the "Yellow Brick Road"…
and unconsciously searching
for the things always hoped for.
It made me think of Dorothy's words…
"A place where there isn't any trouble.
Do you suppose there is such a place Toto?
There must be.
It's not a place you can get to by a boat or a train.
It's far, far away.
Behind the moon, beyond the rain."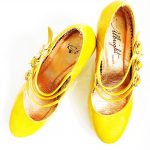 I do sense there is a place like this…
that comforts hurting hearts
and wilted hopes…
A birthplace that brings us back to our simplest ways…
where we become a child again…
Enjoying the moments…
"as IS"
and
not was
and gonna be's.
…
How can we possibly know
why things happen…
Life is truly a puzzle…
and sometimes we get a few pieces
to plug into that game…
…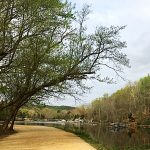 and who knows why and how
we ended up reconnecting after all of these years…
But I knew coming away…
that Tracy
needed that special spot painted…
so she could see it in her home as well…
to remind her
that her "Lemon Drop" troubles
are seen and heard and held
Passionately
by the One
who catches her every tear.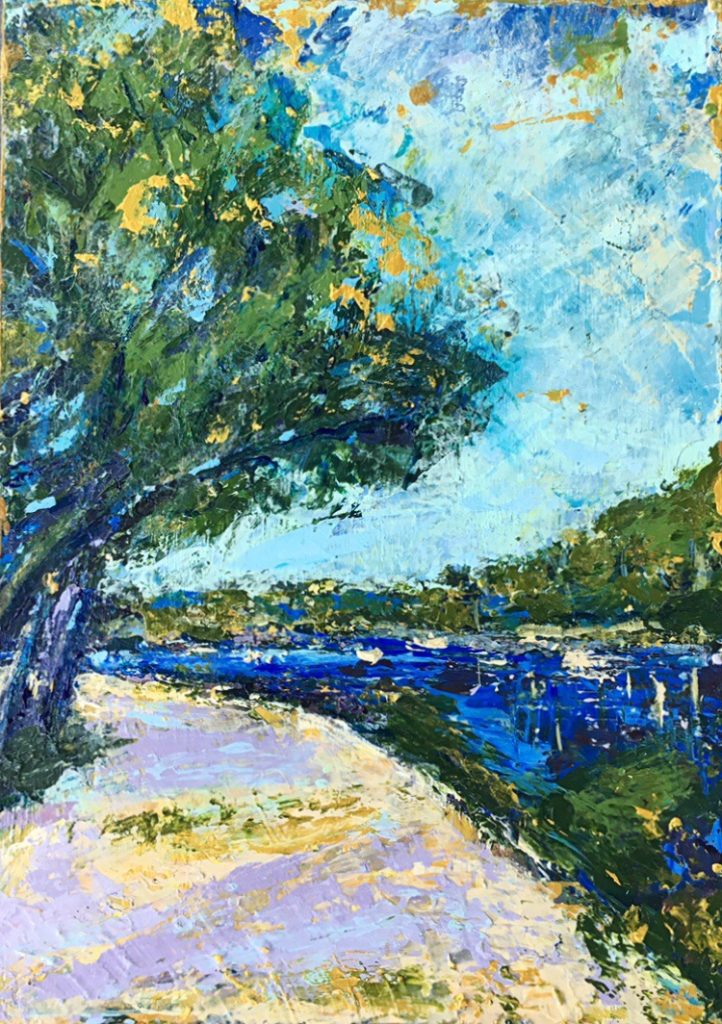 May the bend in our roads
bring beauty into the present moment
with whomever you are with
and wherever you are at the time.
I pray JOY in the steps
that color your pathway
YELLOW
despite the circumstance…
May your Journey be so Bright…
it is a beacon
to those who are lacking light
in their current season.
And may you be a
"Deacon"…
to many…
and minister to those around…
just how uniquely made you are.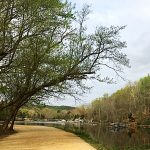 You are Loved…
You are Treasured…
And you are Adored!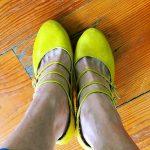 I love you Tracy!
And thank you for sharing your life with me!
…
There were a few curious happenings while visiting
and beautiful discoveries
that I feel should be shared as well…
* Their family pet, Hugo…
looked just like Toto!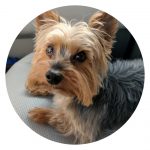 * There was a twister in this area
which rarely happens.
* My plane was delayed for 3 days..
and it became a joke to put on
the Yellow Brick Road shoes
with their Toto in hand
and click my heals saying…
"There's no place like home".
*The name Deacon means…
"to minister, to serve"
*Beacon means…
"a lighthouse or other signal for guidance,
a source of light or inspiration"
-Merriam Webster
*The great street of the city was of gold,
-Revelations 21:21
*You keep track of all my sorrows.
    You have collected all my tears in your bottle.
    You have recorded each one in your book.
-Psalms 56:8